Summary Bio
Beata Geyer is a visual artist based in the Blue Mountains with the artistic practice encompasses variety of media, from painting, sculpture, photography and video to large scale, site-specific installations, architectural interventions and public art projects.
Beata graduated from the University of Sydney, Sydney College of the Arts with a Masters of Visual Arts Degree where she also attained BVA Honours 1st class. She previously studied Architecture and Urban Design in Warsaw at the Warsaw University of Technology and Photography and Design in London at the City of Westminster College.
In the last 20 years she has exhibited in solo and group exhibitions in Europe, Middle East, US and Australia and worked on public art project in commercial developments in Australia such as the Allianz Centre and the Sky Vue building in Sydney. Her artworks are held in the public and private collections in Australia and oversees.
She has been a recipient of numerous awards, grants and residencies such as Artspace Studio Residency, Gadens Lawyers Artist in Residence, NAVA Marketing Grant, Australia Council for the Arts Skills and Development Grant and NSW Artists' Grant.
Since 2014 Beata has been actively involved with Modern Art Projects Blue Mountains through exhibiting, curating, project and program development and project management.
Artist Statement
Beata Geyer: Colouring Space: Empire Neptune Blue 2017
MDF, Acrylic Dimensions Variable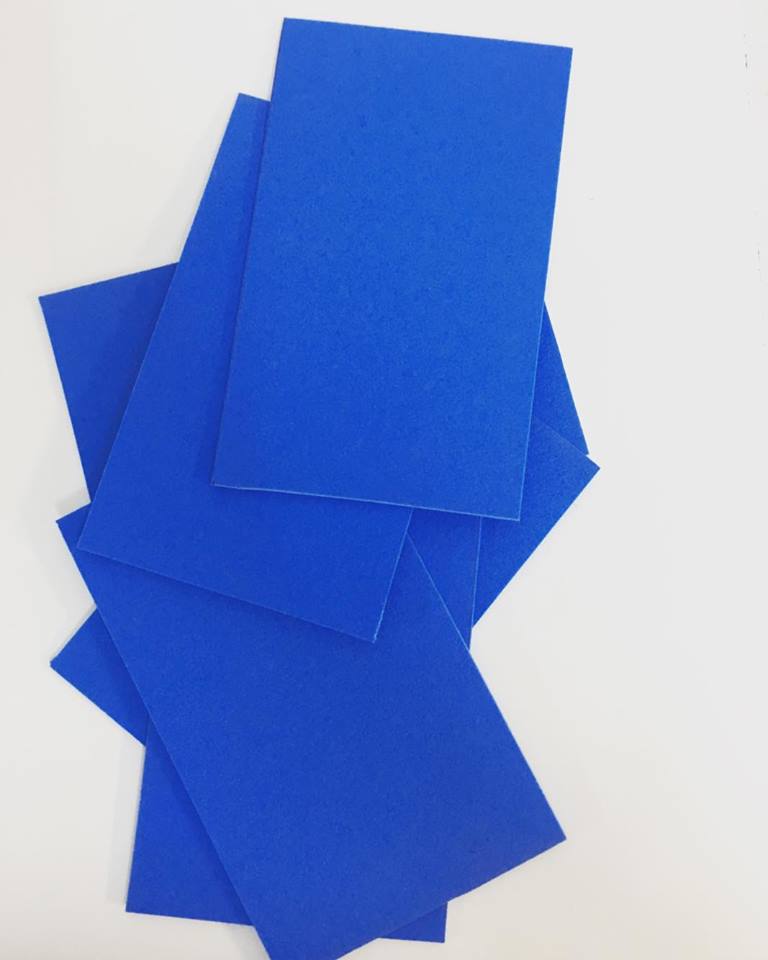 Empire Neptune Blue is a site-responsive installation that explores various intersections between painting, sculpture and architecture, focusing on conceptual and formal aspects of painting and their relationship with architectonics of spaces and topographies of locations.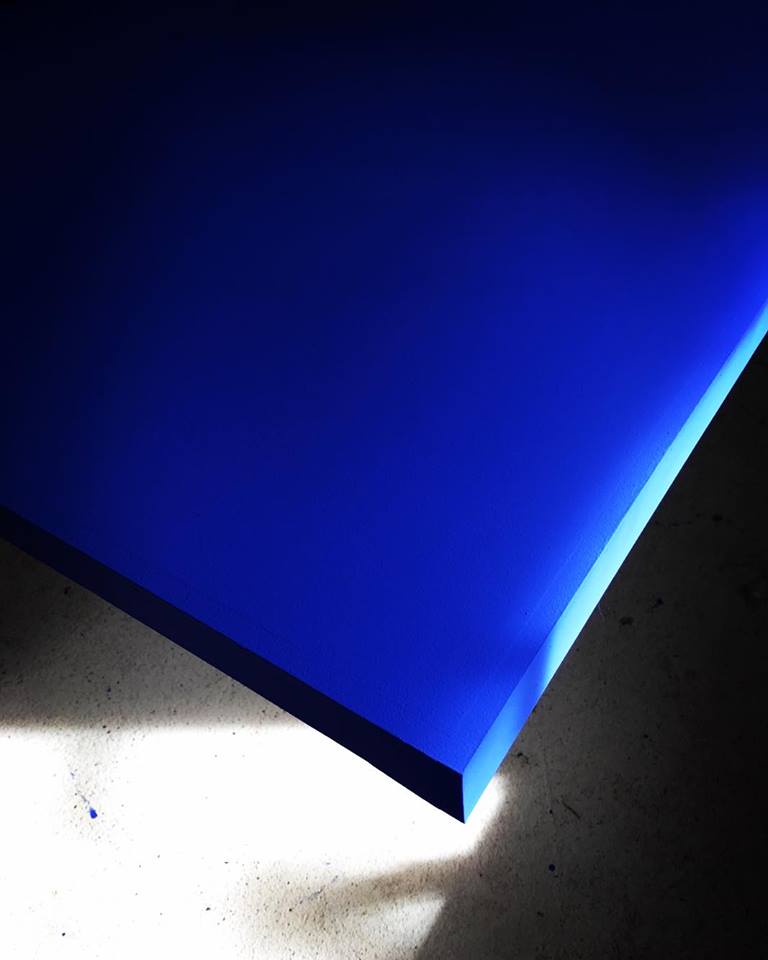 Empire Neptune Blue is a part of Colouring Space project, an ongoing research into spatial and chromatic complexity of abstract, open-ended systems of dimensional colour and modular constructions.