Summary Bio
Vicky Browne is an installation artist based in the Blue Mountains, NSW. She completed a Master of Visual Art at Sydney College of the Arts in 2010 and her work has been exhibited at Artspace, Sydney; Artspace, Auckland, New Zealand; and Dunedin Public Art Gallery, New Zealand. Institutional group exhibitions include Living in the Ruins of the Twentieth Century, UTS Gallery, Sydney; Sound Full: Sound in Contemporary Australian and New Zealand Art, City Gallery Wellington, New Zealand; WONDER, Hazelhurst Regional Gallery, Gymea; and It is what it is, Hawkesbury Regional Gallery, Windsor.
Browne was the winner of the 2013 Fauvette Loureiro Memorial Artists' Travel Scholarship Prize and in 2014 she completed a residency at 18th Street Arts Center, Santa Monica, USA. She is a finalist in this year's National Self-Portrait Prize at University of Queensland Art Museum, as well as the David Harold Tribe Sculpture Award at SCA Galleries, Sydney. Upcoming group exhibitions include System of Objects, National Art School, Sydney, and Material Sound, The Murray Art Museum Albury. Browne's works are held in the public collections of Artbank and the Gold Coast City Art Gallery.
Vicky Browne is represented by Galerie Pompom, Sydney.
Artist Statement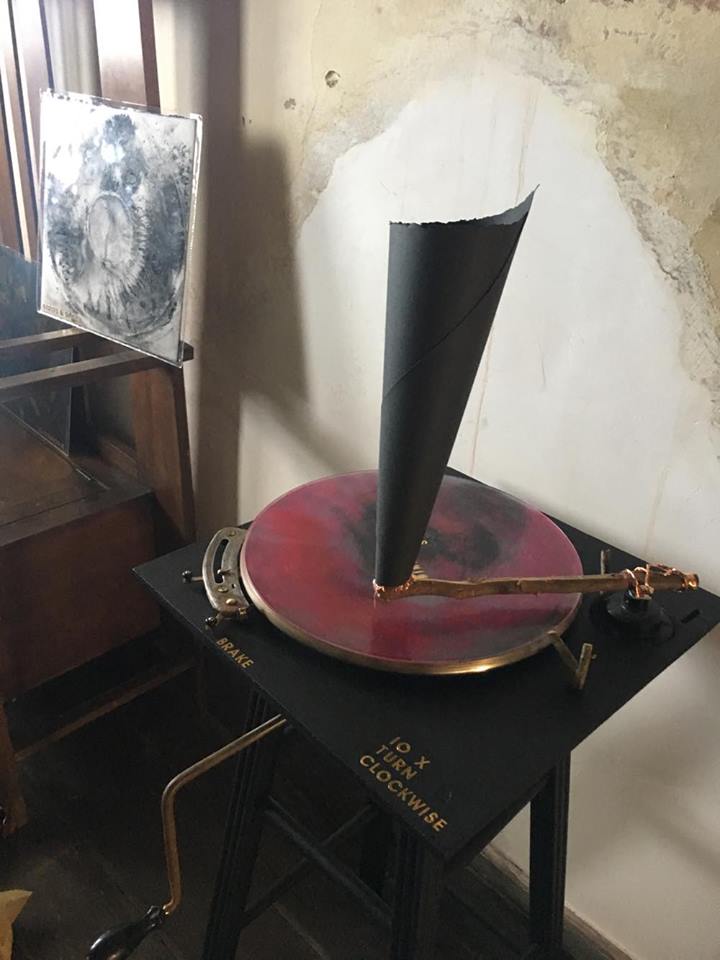 Birds and Space
Turntable lathe cut polycarbonate record glass laser toner powder lead came thermal foil. Dimensions variable
All works 2017
Birds in Space is a collection of works that inhabit the hallway of Woodford academy. The sound is recordings of birds found around Woodford mixed with Space recordings made by NASA. The record is made in NZ by Peter King and is hand-cut by a lathe machine. The space theme in the sound recording is continued through the hallway by the hanging glassworks.
Thanks to: Map projects, Woodford Academy, Katoomba Kiosk, Peter King, Locust Jones, Sylvie Jones and Galerie Pompom