Summary Bio
Vivienne Dadour's art practice since 1992 has investigated confronting political and social issues concerning the complexities of identity and cultural difference. This has led her to seek interpretive strategies that consider ethical alternatives that challenge aspects of mainstream political discourse while encouraging dialogue and fostering tolerance of religious and cultural diversity. In her practice she focuses on specific communities and often works collaboratively with other artists.
Dadour recently conducted ethnographic and archival research for projects combining images and text to investigate- The Woodford Academy Archives c1939-1950 (for exhibition 2018), Project document :Enquiry/Inquiry Blue Mountains Cultural Centre (exhibition 2019) Connections-a Community Project 2015, Displaced-Greta Migrant Camp, NSW 1949-60, commissioned by Maitland Regional Art Gallery (exhibition 2014) and The Syrian Quarter in Redfern, NSW circa 1920, commissioned by the Australian Lebanese Historical Society (exhibition 2010).
Dadour has exhibited her work nationally and internationally being included in many public and private collections including Australian War Memorial Museum, Campbelltown Arts Centre, New England Regional Art Gallery, Maitland Regional Art Gallery and NSW University Art Collection.
Artist Statement
Illustrated: Women, Work and War 1940-1946
"What do you think of the war? Things seem to be getting worse don't they? All our family are at present knitting socks for the soldiers. You should see them all sitting round knitting different coloured socks… To-night the family are all writing letters and making a noise generally…" 1942 To Gerti McManamey Woodford Academy from Shirza
Illustrated: Women, Work and War 1940-1946 is a research based art project by artist Vivienne Dadour, to examine, document and exhibit collections of newspaper, magazine, book articles and illustrations to reveal narratives about the different roles women undertook during WW2.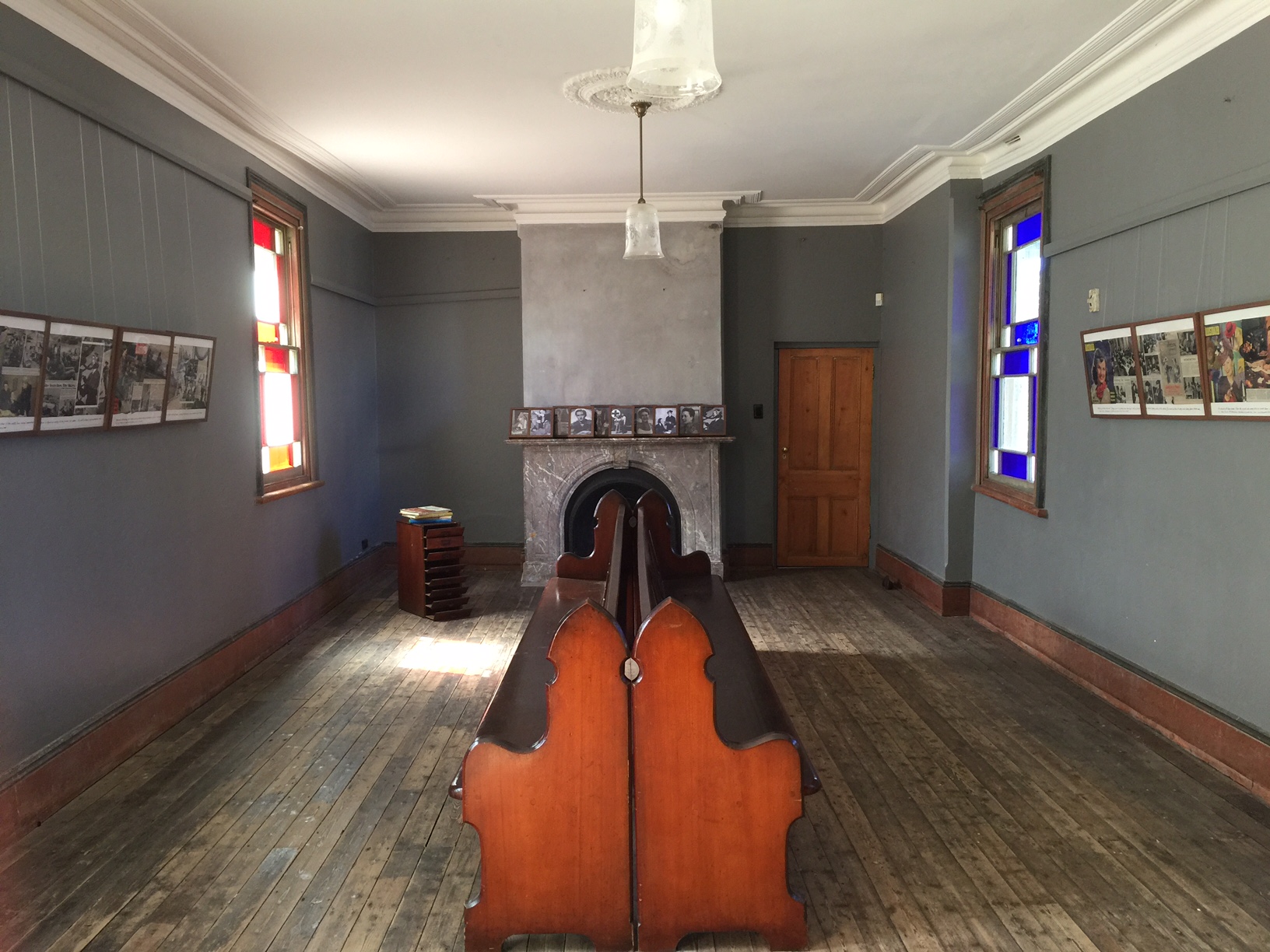 These narratives are expressed through selected archival and contextual material sourced from locations in the Blue Mountains and thought to originally belong to the McManamey family, specifically two sisters Jessie and Gerti, being prolific letter writers and collectors who occupied the Woodford Academy during World War 2. Material has then been assembled to form an installation of art works and objects in the dinning room at the Woodford Academy.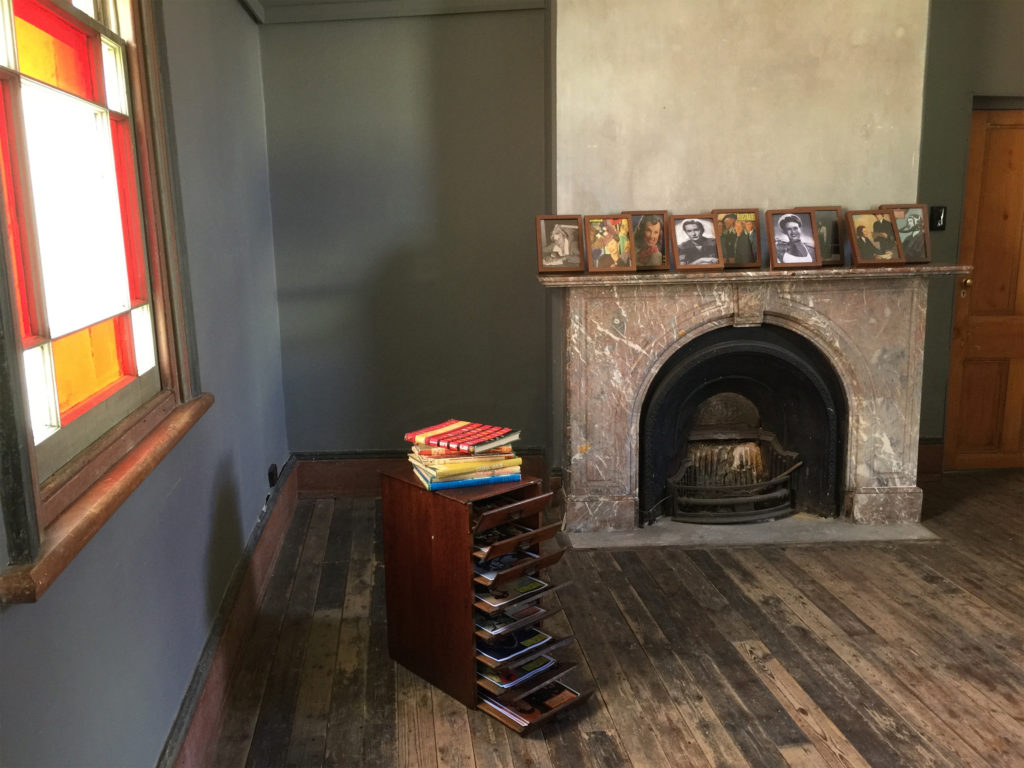 Collected printed material from the Illustrated magazine and images from As You Were, published by the Australian War Memorial, have been selected, cut up, collaged and rearranged onto pages, onto which hand written letters from WW2 between the McManamey family and friends are written. Word and image work together to reflect on local history and the 'broader world picture.'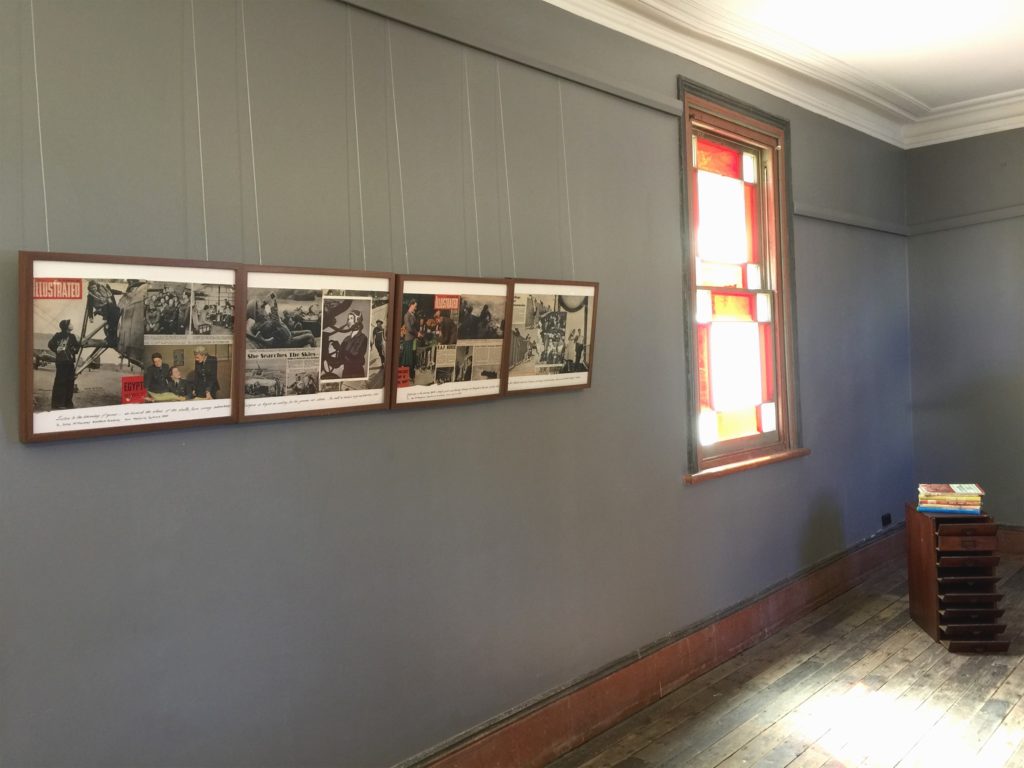 Illustrated: Women, Work and War 1940-1946 documents the significant roles of women in the personal, historical and political landscape of WW2 and serves to record and share valuable insights into the texture of daily life of the McManamey family at the Woodford Academy.
Thanks to The Woodford Academy and the Hazelbrook Antique and Collectable Store for access to their collections.