Despite torrential rain the final open day of the Explorers: narratives of site exhibition at Woodford Academy on Saturday 18 November was a great success capped by the launch of two major publications.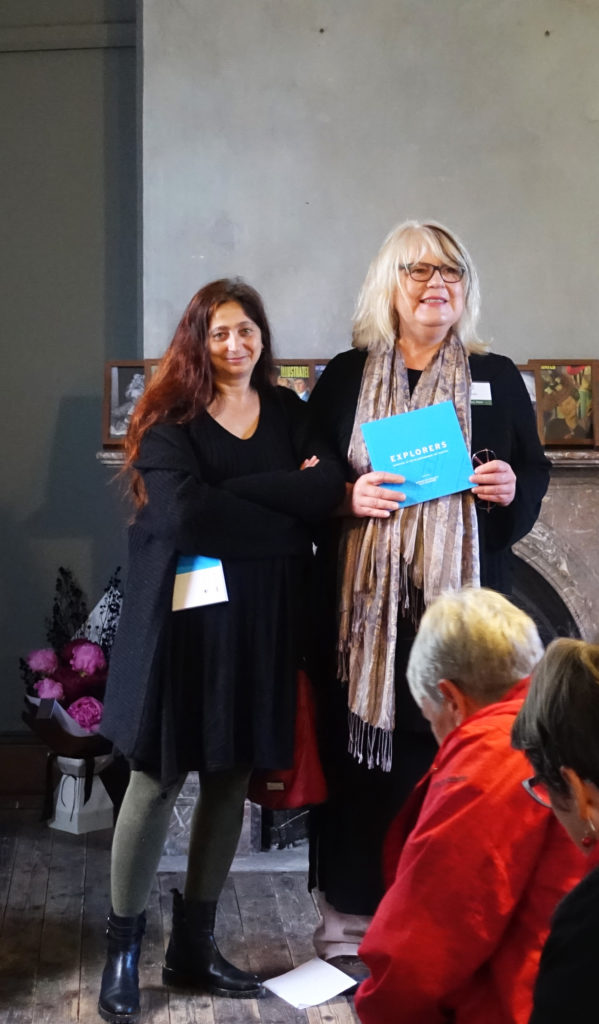 The first was the catalogue of the Explorers exhibition, beautifully designed by Jacqueline Spedding who was also one of the 17 contemporary artists participating in the show. The catalogue showcases the works of these artists and also features an essay on the exhibition by Dr Jacqueline Millner, Associate Professor of Visual Arts at La Trobe University, along with contributions on aspects of the Academy's history by Ken Goodlet and Kate O'Neill.
Jacqueline Spedding was honoured again in the second launch of the day for her role in initiating and designing Art at the Academy 2015-16. This is the second edition in a series which documents the innovative cultural program showcasing contemporary Blue Mountains artists and performers in Woodford Academy, the Blue Mountains' oldest building.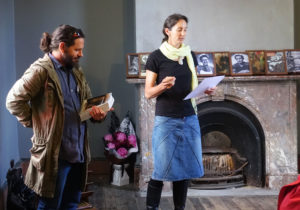 While the artworks displayed in the Explorers exhibition have left the Academy, the show lives on. A limited number of catalogues is available from Modern Art Projects Blue Mountains at a cost of $25 and it can also be viewed on this website.
This website will also be expanded to become an archive of the exhibition with additional photographs of the artworks as well as background material relating to the show and Woodford Academy. Please come back over the coming weeks and months to see what's been added.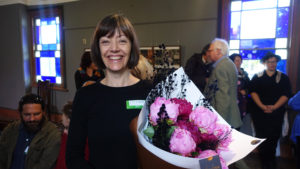 Modern Art Projects Blue Mountains would like to thank Woodford Academy and its wonderful volunteers, Create NSW for their funding support, the 17 artists who created this wonderful show and in particular the hundreds of people who visited the exhibition.