We would love to see you at the opening of Explorers: Narrative of site in contemporary art practices at Woodford Academy at 1:00pm on Saturday 7 October 2017, so please tell us if you are attending by completing the RSVP form, emailing explorersproject.map@gmail.com or visiting the Explorers: Narratives of site Facebook page to register. Please RSVP by 5:00pm on Friday 6 October.
Getting to Woodford Academy
Woodford Academy is located at 90-92 Great Western Highway Woodford. Parking is available behind the Academy either in the parking area (Vale Road off Woodford Avenue) or in Woodford Avenue itself (see map below). There is no parking at the front of the building.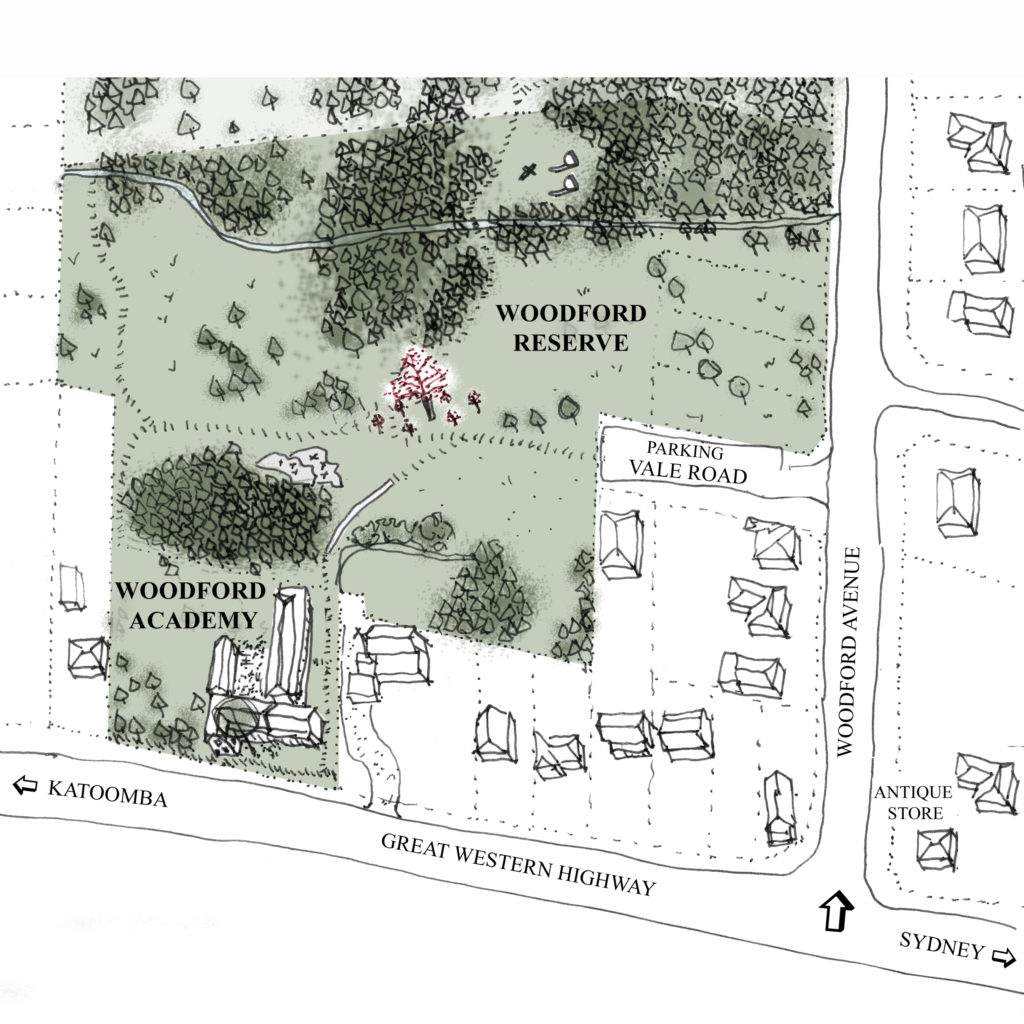 If you are travelling by train the nearest station is Woodford. The Academy is a 10-minute walk away: use the pedestrian overbridge to cross the Great Western Highway, then walk westwards up the hill beside the highway to the Academy which is located on the northern side of the road.